Film and Television
Two Friends Made an Award-Winning Short Film in 48 Hours
Reagan Yorke and Jillian Nicole Smith of S&Q Film are inspiring other women filmmakers.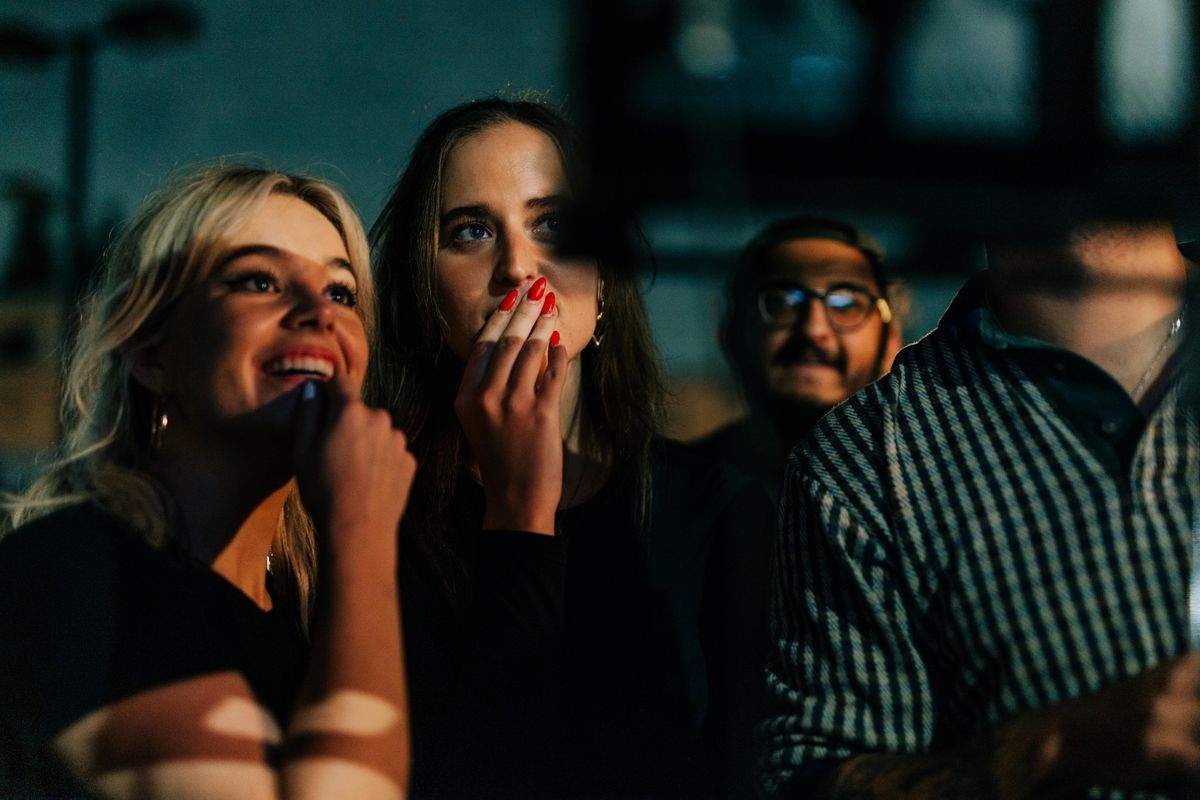 Two days. That's how long friends-turned-filmmakers Reagan Yorke and Jillian Nicole Smith had to write, film and edit a short film this summer for the Collaboration Filmmakers Challenge.
Not to mention, this was their first time directing a film.
Women in film tend to be an anomaly rather than the norm. Yorke and Smith's film — and its subsequent success — has inspired other women to take on filmmaking and led to an online community for those passionate about film production.
Yorke and Smith, who are based in Los Angeles, started to shoot video for fun on a camera, favoring its "slow and quick" mode. When the time came to choose a name to house their work, the choice was simple: S&Q Film.
The pair's work moved from the isolated memory card of the camera to the endless reach of TikTok, where they made cinematic videos with artistic transitions (the app is partly known for users creating seamless transitions between clips).
A conversation about directing a project came to fruition through the Collaboration Filmmakers Challenge, which Smith was familiar with from her time as an actor in previous short films.
Hey, do you want to do this? That's the text Smith sent Yorke, and it's been nonstop ever since.
The two entered the challenge, but their busy schedules prevented them from filming until two days before the deadline. (Both work in social media and the entertainment industry.) The contest is usually a two-week work period.
Two things gave the budding filmmakers motivation: energy drinks, and the thrill of being in the directors role.
"We literally were coming up with our shot list on the way [to set]," Yorke recalls.
The pair even found actors to cast in the short time they had.
Despite the hastiness of the production, the short film, Weight, was selected as one of a dozen or so to be screened at the competition in June out of hundreds of submissions.
Not only was the film screened, it won three awards: Best Editing, Best Cinematography and Best Music.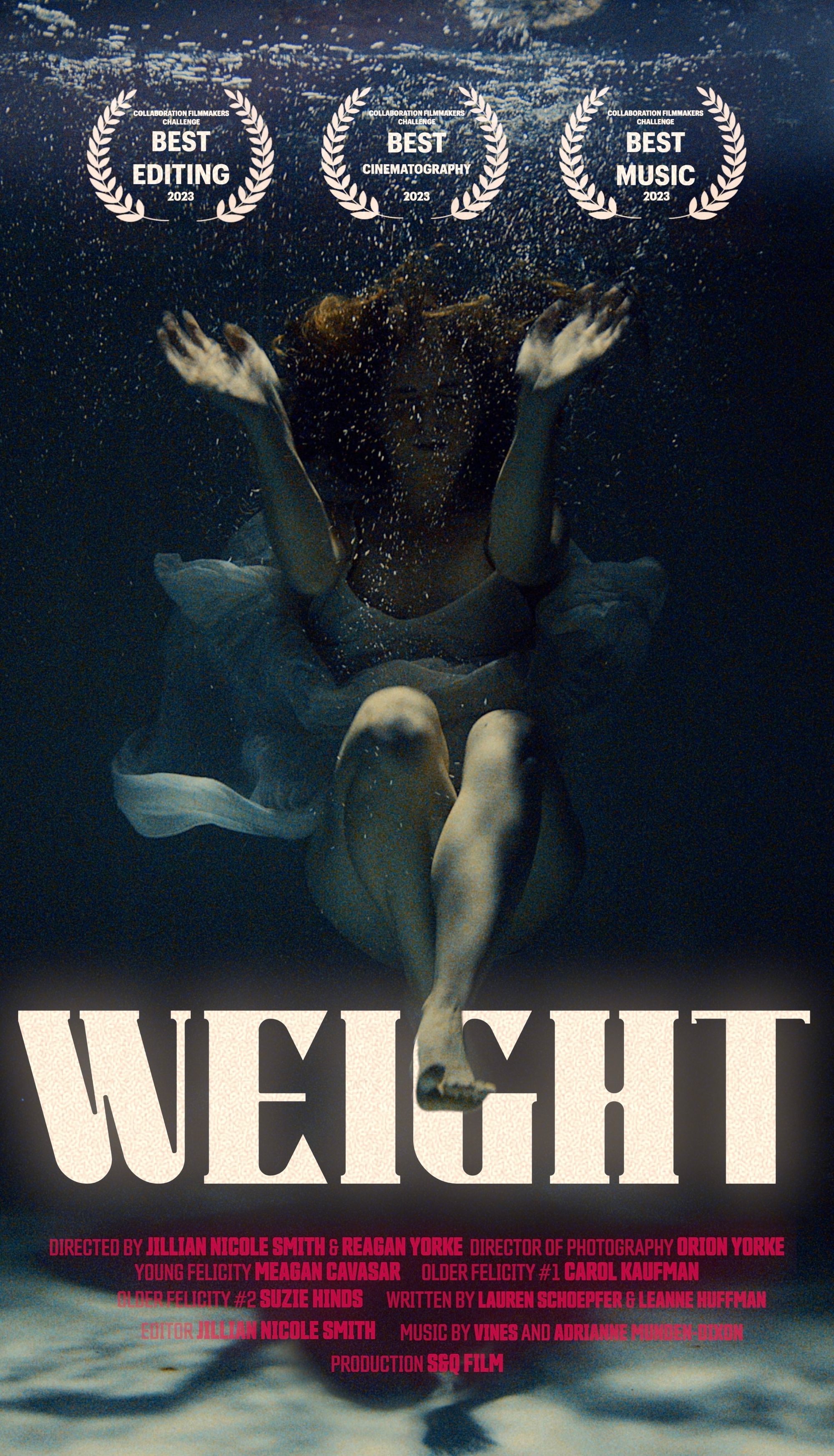 On winning those awards, Smith says: "We learned to believe in ourselves more, because it was just one of those things that was so validating to see the support and everything was worth it."
The two don't rely on CGI or green screens to create their visuals, which are developing a style that incorporates cinematic transitions like their original TikTok videos.
Yorke and Smith say they look up to director Greta Gerwig and are inspired by the "trippy" and "abstract" storylines of A24.
Now, they've become inspirations themselves, notably because they are women in film. Thousands of TikTok users have commented their show of support, like, "So admirable!! Love seeing women in film," and, "Thank you for showing me my dream is possible y'all are an absolute inspiration."
Their videos, which tend to feature the #womeninfilm hashtag, among others, not only show their film style but the behind-the-scenes process of making a movie — something they say is often gate-kept in the industry.
To other women interested in working in the film industry: "Don't let the statistics stop you from thinking you can do something," Yorke says.
But the team is taking it beyond words of encouragement. A Google Form linked in the S&Q Film TikTok bio is used to recruit cast and crew for future projects. Yorke and Smith are also creating an online community to share advice through Zoom calls and newsletters so they can collaborate with others who share their passion for filmmaking.
Smith recommends other novice filmmakers be open about what they don't know so someone can offer help.
"We want to be as collaborative as possible," she says.
The pair hasn't given themselves a chance to rest since taking on the directors role. S&Q Film has another short film that's in the editing process.
"It's just what we love to do," Yorke says. "It's crazy that we're able to do it. We're just riding the wave, but this is literally our dream."
In the future, S&Q Film plans to create a full production company, complete with feature films and box office hits. Psst, A24! They want to collaborate with you!
You can watch Weight here.