The Oscars are here, and the Academy has announced the presenters for tomorrow's awards.
One that sticks out is Halle Berry.
In 2002, Berry won the Oscar for Best Actress. To date, she remains the only actor of color to win that category. Will that change this year with Michelle Yeoh?
Some speculate that Berry will present the award for Best Actress, and assume that the winner will therefore be Yeoh. If this is true, it would certainly be an orchestrated move by the Academy — and a history-making moment. They do, after all, have a lot to redeem themselves for.
But if Berry presents the Best Actress category and Yeoh doesn't win, it would create even more backlash for the controversial award show.
🇺🇦
The Academy rejected Ukrainian President Zelensky's request to appear virtually at the award show (for the
second year in a row
).
Here's the full list of presenters, or tune in tomorrow at 8 p.m. EST to see who's there. Here's how to watch.
Film and Television
Speaking of controversy, the poster for Disney's live-action The Little Mermaid has been released.
Are movies getting darker, or should we run a quick search for "eyes doctors in my area"? Take a look.
Oh — and if you're upset that a Black woman is playing Ariel, we'll kindly remind you that mermaids are not real.
It's a role based on merit. The film's director, Rob Marshall, said, "We just were looking for the best actor for the role, period. The end."
🧜🏽‍♀️
Another reason to tune in to the Oscars: The trailer debuts during the award show.
On a completely other note: Scream VI only premiered yesterday (to an opening of $43.5 million), but fans are already looking forward to the next film of the franchise.
Is that the requel? Prequel? Sequel?
Screen Geek reports that the next film has been green-lit and will start to film this year. This was announced before the latest installment even hit theaters — that's a powerful fanbase.
Don't forget: Ted Lasso season three premieres March 15 on Apple TV+.
Yellow Jackets also makes its return. The second season of the gritty survival-thriller premieres March 24.  
Fashion
We're yet again reminded that Black Mirror's threat of a dystopian, technologically-dependent society served as a warning to ... no one.
Paris Fashion Week had a lot going on, including robotic dogs on the runway.
For those of you who are unfamiliar, the robotic dogs in Black Mirror (that look exactly like those of Paris Fashion Week) killed literally everyone in the episode "Metalhead."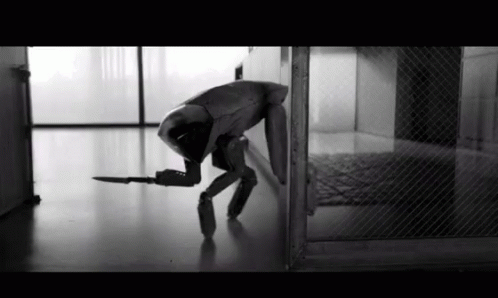 Except in Paris, things are high-brow, so instead of wielding a knife, those robots undressed models or handed them their bags.
One has to ask: In a time when virality and views are indicators of success, do these extravagant displays mean anything artistically, or are runway concepts becoming over-the-top in an effort to trend online?  
In some ways it's like an advertisement: If someone remembers that your show had robotic dogs but can't remember the name of your brand, is that really a success?
(It was Coperni, for those of you wondering.)
Music
Friday is more than the last day of the typical work week — it also means new music!
Here are a few artists who put out new albums yesterday.
Miley Cyrus, Endless Summer Vacation
TWICE, READY TO BE
Van Morrison, Moving on Skiffle
Did you notice this? The user interface of Spotify has updated to reflect a more visually-interactive experience. You can now explore playlists by swiping vertically (in a TikTok-esque way) to hear snippets of the playlist's songs. Add a song to your library with the + icon.
Goodbye, heart icon. </3