Elton John put on the last show of his "Farewell Yellow Brick Road" tour this past Saturday in Stockholm, Sweden, collectively ending his touring life.
The tour started in 2018 and brought 330 shows across the world to more than 6.2 million fans.
In an Instagram post, Elton wrote:
"I can't tell you how much I'm going to miss you all and how much your support has humbles me – it will stay with me forever."
Music
Madonna has made her first public statement following a health scare two weeks ago.
She noted that she's "on the road to recovery" and gave fans an update on her "Celebration" tour:
"The current plan is to reschedule the North American leg of the tour and to begin in October in Europe."
In other music news, Billie Eilish and Sam Smith were revealed as the mystery artists on the Barbie soundtrack. Billie's song, "What Was I Made For?", is out July 13 while Sam's track, "Man I Am," is out July 21.
Plus, Carly Rae Jepsen announced a new album, The Loveliest Time, to complement her last project, The Loneliest Time.
Film and Television
Variety reported exclusively that SAG-AFTRA spoke with top Hollywood publicists Monday to discuss what a strike could mean for the talent. Publicists reportedly inquired about what obligations would be allowed if there should be a strike.
Meanwhile, The Hollywood Reporter had the exclusive that Jennifer Garner will officially reprise her role of Elektra in Deadpool 3. Hugh Jackman will also take on his Marvel character of Wolverine for the film.
Garner last played Elektra in the 2005 film of the same name.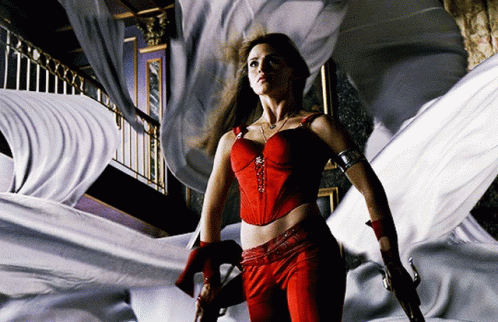 Luca Guadagnino's upcoming movie, Challengers, stars Zendaya, Mike Faist and Josh O'Connor in a tennis-obsessed love triangle. It will also be the star of the Venice Film Festival.
The film will officially premiere at and open the festival on August 30. A trailer is already out:
Plus, look forward to Mission: Impossible - Dead Reckoning, Part One in theaters this Wednesday. It has a 98% on Rotten Tomatoes after 180 reviews.
Fashion
With the Spring/Summer 2024 men's season behind us, we can break down what fashion trends we can expect to see. Here's a few notes from GQ France:
Shiny materials (highlighted by Loewe, Ami and Dries Van Noten)
One-piece jumpsuits (seen at Givenchy, Valentino and Egonlab)
Fluroescent materials (we loved the highlighter yellow that Dior added to their collection)
Full denim (seen at Fendi, Kenzo and Gunther — but this look has always been a hit!)
So, which show drew the largest audience? Vogue Runway kept track of views across their brand. Here are the top three most-viewed shows:
Louis Vuitton (no surprise here)
Vetements
Prada
The men's season in Paris was immediately followed by Haute Couture Week, which was opened by Schiaparelli.
Thom Browne entered the world of couture with his show at Palais Garnier. Attendees sat on stage as the models debuted the collection, but the opera house's seats didn't go unoccupied: 2,000 cutouts stared back at the attendees.
A jaw-dropping look came from Iris van Herpen. Called the "Oceanix" look on the designer's Instagram, it's said to be "developed from graphic polygon patterns that explode skillfully from order to chaos ..."
The garment wraps fittingly around the model's body with a pattern that looks like it's yearning to break free. Fiberglass rods create the illusion that the arrowhead shapes are floating off the dress and shooting in all directions.