This Upcoming Children's Book Highlights the Life of Lady Gaga
'Lady Gaga: A Little Golden Book Biography' will share the superstar's story with audiences old and new.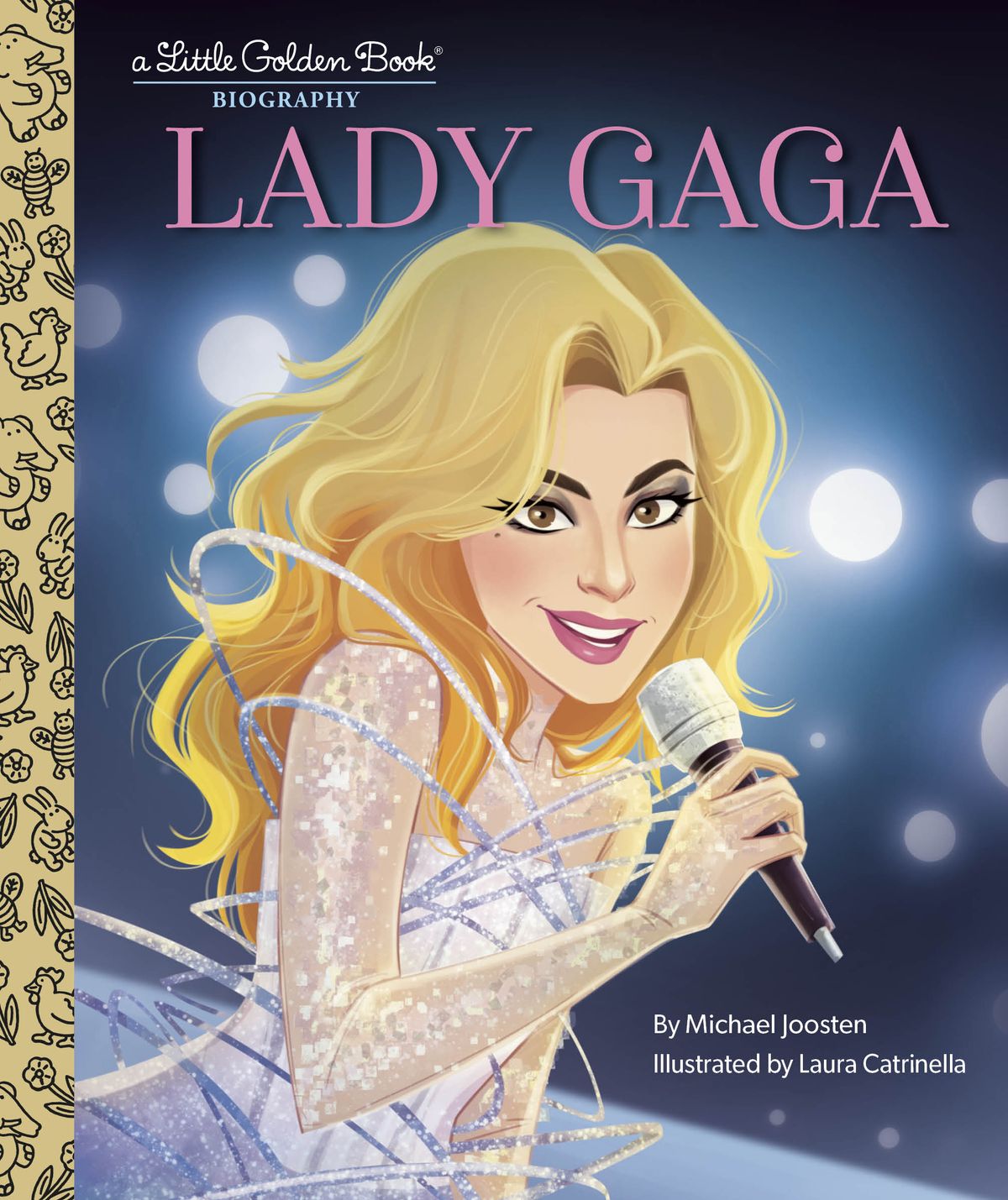 Lady Gaga knows no bounds — from music to film to fashion, the trailblazing icon has cemented herself in the world of pop culture through various forms of media.
Now, her story will come to life in a Penguin Random House children's book thanks to author Michael Joosten.
Lady Gaga: A Little Golden Book Biography will tell Gaga's life story across its 24 pages, with illustrations by Laura Catrinella. Readers will traverse time and travel from Gaga's birth in 1986 to historic moments like her Oscars win in 2019.
But it's not just Gaga's story that Joosten wants to share — her message of individuality and self-acceptance is important, too.
"The message that I'm hoping to send is kind of channeling her message: individuality is actually paramount to one's happiness, and what one should celebrate in themselves," Joosten says.
Individuality, according to Joosten, is an asset — a powerful tool — not a liability. That's what he wants children to realize through this book.
And yet, children aren't the only ones who can find a sense of joy through the biography. Adult Gaga fans can appreciate that a story that celebrates the life of a rule-breaking, expectations-defying superstar is being celebrated and shared with a younger generation.
As Joosten says: "I think there's something really powerful in reading something as an adult and knowing it will reach children in a way that wasn't available to you as a child reader."
While Joosten doesn't know if Gaga will hear about the book, he seems confident that the network of Little Monsters (Gaga's fan base) mixed with social media might be enough for someone on her team to stumble on it.
"As someone who is so focused on celebrating uniqueness and individuality, especially with young people, I hope that she would be pleased to know that her message is getting out there for the picture book age set. I would like to think she'd find that exciting," Joosten says.
Joosten's other books include My Two Moms and Me, My Two Dads and Me, and Pride 1 2 3, among others.
Perhaps another Little Golden Book biography is in Joosten's future, too. When asked if there was another life story that he'd like to cover, Joosten said he'd like to do "the impossible": write a Little Golden Book biography about Madonna.
After all, other celebrities and cultural figures like Beyoncé, Willie Nelson, Dolly Parton, Taylor Swift and Tony Bennett have all had their stories told through Little Golden Book biographies, why can't Madonna be one of them?
Well, for someone with a controversial career that covers thematic issues not targeted to children, that could be a tall order, Joosten says. It's more of a wishlist item.
"But it's good to have a wishlist," Joosten adds. "You never know when that can come true."
Lady Gaga: A Little Golden Book Biography is out January 2, 2024.
Related: