Loreen has officially won Eurovision — the annual international song competition — with her song "Tattoo."
This is the Swedish singer's second win. She previously won the competition in 2012.
Sweden now ties Ireland for the country with the most Eurovision wins at seven.
Music
New music in on the way from Kylie Minogue, the Australian superstar whose hit "Can't Get You Out of My Head" is something we can't get out of ours even after two decades.
Her new album, Tension, comes out September 22. The first single of the 11-track album is due soon, the singer said on Instagram.
A fall release could mean a spring or summer 2024 tour, although earlier whispers hinted that Minogue may be eyeing a Las Vegas residency.
Kaytranada and Aminé are teaming up for a joint album, KAYTRAMINÉ. The collaborative project drops May 19.
Another 11-track album, it includes features from Freddie Gibbs, Pharrell Williams, Big Sean, Amaarae and Snoop Dog.
This isn't the first time solo artists have joined forces to create a supergroup: Labrinth, Sia and Diplo make up LSD; Bruno Mars and Anderson .Paak. have Silk Sonic; and Julien Baker, Phoebe Bridgers and Lucy Dacus make up Boygenius.    
Beyoncé's 'Renaissance' world tour has officially kicked off in Europe, and Forbes estimates record-breaking revenue numbers. Optimistic calculations (which assume an average ticket price of $700 and high fan demand) say the singer can earn as much as $2.4 billion.  
Merchandise sales and tour expenses are also considered for that calculation. The tour ends in September, so we'll know then how much it pulls in.
Madonna and legendary photographer Steven Meisel have teamed up for a Christie's auction that will benefit Raising Malawi.
The auction is centered around Madonna and Meisel's revolutionary 1992 photography book, SEX. 40 works will be auctioned in a live sale on October 6.
Film and Television
Beetlejuice is getting a sequel more than three decades after its release.
Michael Keaton and Winona Ryder will return for Beetlejuice 2, according to Variety. Next-generation scream queen Jenna Ortega (Scream, Wednesday, X) has joined the cast to play the daughter of Ryder's character, Lydia Deetz.
The film is set to release in September 2024.
Another long-awaited sequel is coming: Jamie Lee Curtis and Lindsay Lohan are back for Freaky Friday 2, the Hollywood Reporter has confirmed.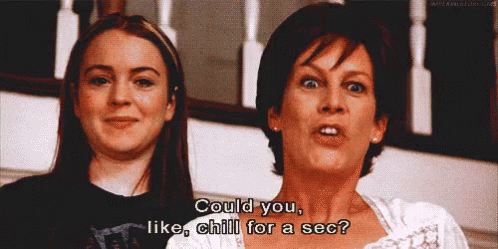 No, we can't chill!
Apparently, there's no chill on the set of The Kelly Clarkson Show, either. An exclusive from Rolling Stone says that 11 current and former employees reported a toxic work environment.
The show's producers are reportedly at fault, not Clarkson herself. In fact, the American Idol winner and American sweetheart took to social media to make a statement after the news broke.
In my 20 years in the entertainment industry, I've always led with my heart and what I believed to be right. I love my team at 'The Kelly Clarkson Show', and to find out that anyone is feeling unheard and or disrespected on this show is unacceptable.
She continued to say that senior staff, including herself, will have leadership training. This comes as the show is preparing to move from California to New York City.
Fashion
Actor Caleb McLaughlin (Stranger Things, Concrete Cowboy) has been named an ambassador for Dior Beauty's fragrance collection La Collection Privée, Women's Wear Daily reported.
Chanel's cruise show in Los Angeles attracted A-listers like Margot Robbie, Kristen Stewart and Issa Rae, according to Vogue.
Virginie Viard's collection was an ode to the city and California. According to Chanel, the show was a blending of old Hollywood film and glamour with the active lifestyle of Los Angeles.
French fashion designer Simon Porte Jacquemus opened a temporary store for his brand, Jacquemus, in Lake Como. The promotional videos for the store opening prove that Jacquemus is more than a designer — he's a marketer.
In one video, an over-sized replica of his signature Chiquito bag cuts through the water. It's like Cloudy with a Chance of Meatballs but with designer fashion.
He's masterfully intertwined his brand with the beauty of the South of France or the exclusivity of Lake Como. The clothes evoke the fantasy of a permanent life at the beach with nothing but a book and sunshine — and a few items from his latest collection, of course.